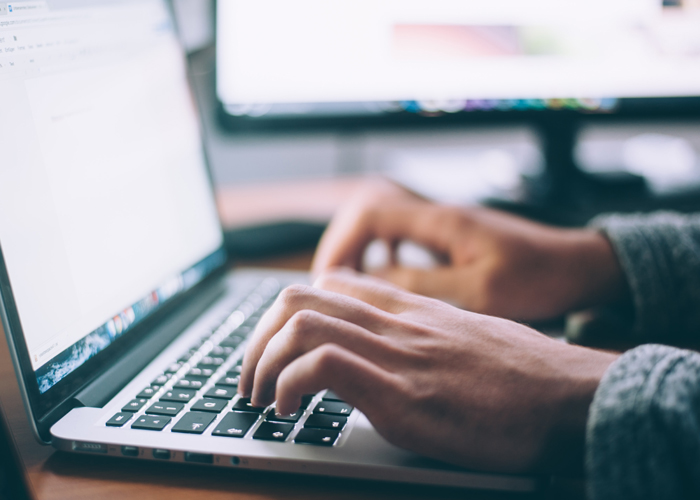 The educational world is shifting dramatically, moving away from in-person lessons, and, instead, placing emphasis on online learning platforms. After all, many areas of the country are still monitoring COVID-19 cases, and social distancing makes class environments more cumbersome. For some, this many have put a pause on career advancement. It doesn't have to be that way. Being able to take courses in the comfort and convenience of home permits campuses to remain lower in count and bolster their internet studies. For many participants, this shift could prove promising. It's an opportunity to progress without having to leave the house. It saves on driving and time, maintaining focus on information and growth. The key to success, then, is finding the place just right for you. If you spend time researching each place's program overview and then speaking with counselors, you may find the location that offers studies you desire with solid support and quality materials. Select an institution based on the following criteria.
Is There a History of Distance Learning?
A quick online search pulls up a plethora of schools with possible courses. Start sifting through them, thinking about which administration has prior experience with distance learning. Some have been working at this for a while, developing modules and curriculum while also training teachers to assist their pupils. Others are just now joining this new movement because they have to do it. Previous awareness and practice means something. Prioritize it. Consider a business degree graduate program. The investment of time and money should be rewarding with a boost in awareness and practice. Interaction and instruction via a computer could be difficult for educators who only have stood in front of a room. Facilitators who have been doing it can assist more and have the best methods already in place.
Is It Reasonably Paced?
Look over the expectations and timeline. How many hours should you take each semester? Is it completely over technology? The program's guidelines shouldn't mess with your schedule; therefore, be honest with yourself about how much time you can afford to dedicate, especially if you are juggling another career, family or commitments. You want to be able to concentrate on both and not get overwhelmed with projects that drag you down or demotivate you.
Is It Inspiring?
The online learning experience should be about something you are passionate about. Desire may drive motivation and accomplishment at times, improving happiness. If you enjoy the instruction, tasks, and information, then the sessions may not be chores, but more internally rewarding. Read reviews from prior graduates, understanding the positives and negatives.
Is It Affordable?
Above all, understand the price tag. Drowning in debt isn't pleasant. Talk with staff about how much it might cost each semester. If it's too high, then look into loans or shift to somewhere that isn't out of budget.
Moving up sometimes requires a higher degree. That doesn't have to be out of reach, even in a COVID-19 world. Seek out universities that match your needs. Advancement is possible with online study.
---